The MSV is celebrating the 60th anniversary on 5 days from Monday, 01. October to Friday, 05. October 2018 in Brno.
The International Engineering Fair is the most important industrial fair in Central Europe with an annual attendance of more than 1 600 exhibitors from 33 countries.
The MSV - International Engineering Fair - consists of several áreas where the key of the engineering and electrotechnical industry are represented. Main themes of MSV include industrial automation, presentation of measuring, control, automation and control technology covering all the fields of the trade fair. Electronics, automation and measuring technology are the third-largest specialized sectors of MSV after machining technology and materials and components for mechanical engineering.
We greatly look forward to your visit and meeting you while at our stand 79, hall V.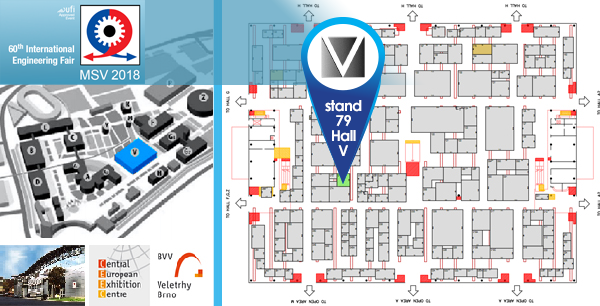 Useful information